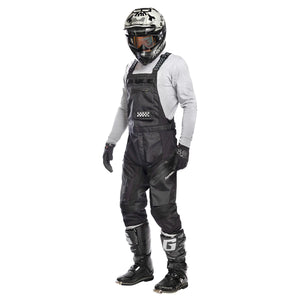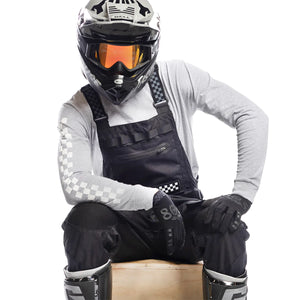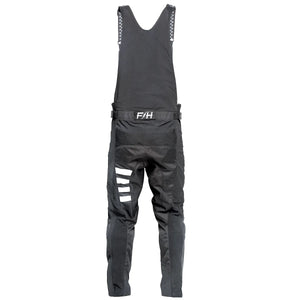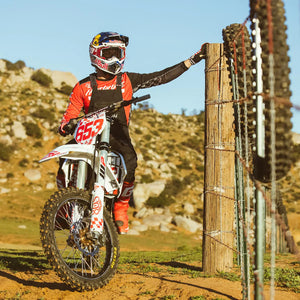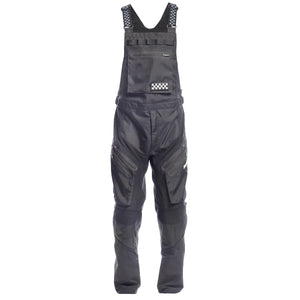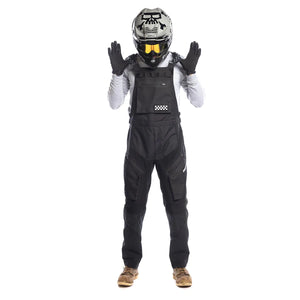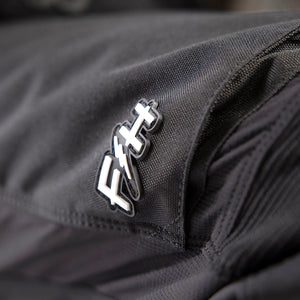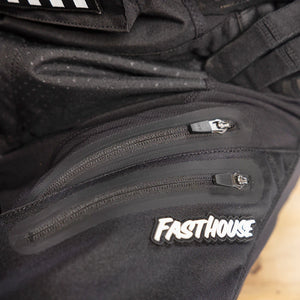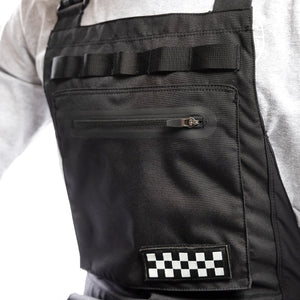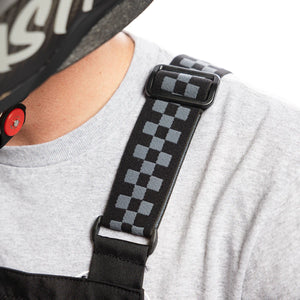 New
Motoralls - Black
The Motorall® is our tried & true Grindhouse pant in an overall cut.  Featuring multiple zippered pockets for ventilation and storage, and the wide elastic shoulder straps make jumping into a pair quick and easy.  

Designed and tested with the Fasthouse Moto Crew. They made sure the Motorall is comfortable, breathable and functional. Throw on a pair and see for yourself. 

Zippered cargo pockets on front chest & both thighs
Zippered mesh ventilation pockets on both thighs
Zippered fly for easy pit stops.
Adjustable elastic comfort straps for step-in entry
600 denier poly & 4-way stretch mainbody fabric
Upper chest molle straps for radios, tools & accessories
High strength nylon thread double and triple stitched seams
Punched poly front panel allows the perfect amount of venting
Silky soft tricot 3/4 length knee brace optimized lining
Patterned & fit for every style of rider
Brilliant race and freeride Motoralls!
I'm really pleased with the fit, the quality and the flexibility of these Motoralls. It's useful to have pockets for stuff, my knee pads fit well underneath and they also fit into my boots comfortably. Very pleased!
Shipping Information
We offer Free Shipping on orders over £60
Orders may take up to 3 days to fulfill before shipping.
Return Policy
Product can be returned or exchanged within 30 days of the purchase date.
Click here for more details